Film
Noise Agency are one of the leading suppliers of corporate film content in the North West.
For broadcast or online use, every project is tailored to the needs of our clients in a wide range of market sectors.
Our dedicated and highly skilled team has an enormous amount of experience to draw on and maintains exacting production standards for all our projects, whatever the budget. We will recommend the best format for your key messages, whether it's an explainer film, documentary film or high energy, fast paced 'sizzle reel'. We'll develop your visual brand and art-direct your film, before using our expertise to advise on the best techniques, including cinematography, motion graphics and animation.
Working on a variety of budgets, and delivering film across a variety of mediums, we continually surpass expectations. Every project is approached with broadcast standards in mind. We use the same methods and the same talent to produce material of the highest quality.
Pre-Production
This is a crucial element of the planning process. It begins with the client brief and is followed by a pre-production meeting to establish logistics and internal roles and responsibilities.
Where personnel are required for either acting or voiceover, the recruitment process, including viewing show reels and auditions, begin as early as possible in this pre-production stage.
An early recce of any main locations is undertaken and if circumstances dictate, a photographic storyboard is produced to help sequence and format individual scenes. It is also vital at the pre-production stage to unearth any obstacles that may prevent or hinder production. This will include seeking permission to film in public places, identifying any insurance necessary and understanding the ergonomics of the geography and surroundings.
From the client's brief, a script is produced. The script is written as either dialogue for piece to camera or as a narrator's voice over and must be signed off by the client prior to filming. The filming schedule will then be produced including dates, timelines, personnel and equipment requirements.
Production
Filming will follow the pre-production schedule as much as possible. The number and specification of cameras used and the sound and lighting equipment required will vary dependent on the nature of the filming and its locations.
Our aim is always to achieve the best shots for each scene which may require numerous retakes and appear tedious to onlookers, but it is only by ensuring that all options are recorded and the best quality takes are accepted that our editors are able to produce the best film possible in post-production.
Post-production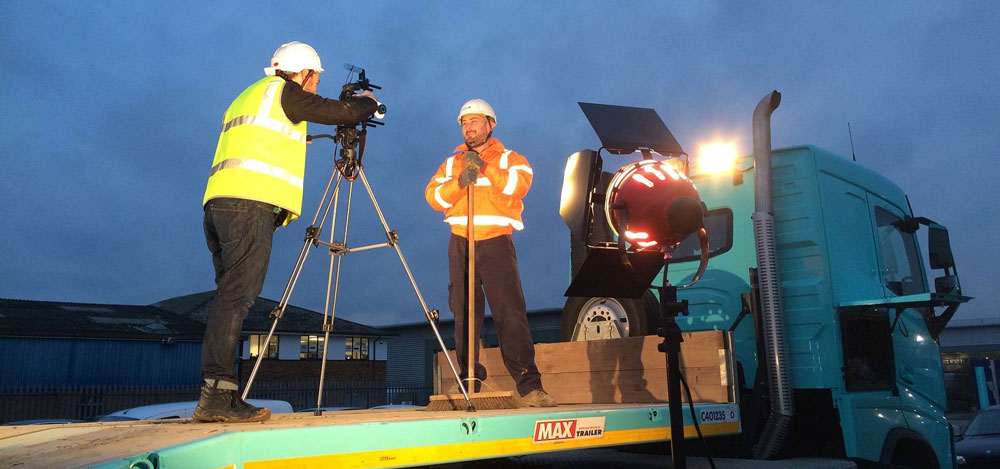 This is where our editors take the individual scenes and turn them into the final film. Editing can often take longer to complete than the filming itself but it is imperative that the editor is able to view all footage in order to extract the best takes, then piece together the scenes into the finished article. Our editors also bring together sound, animations and graphics and apply them to the film in line with the storyboard.
Great editing can make all the difference between average and spectacular films and our editors are both experienced and creative. We also employ experienced computer graphic designers and illustrators to add CGI (computer generated images) where these add value to the project. The final films are supplied to the client's requirements - i.e. on DVD, CD Rom or compressed for online streaming. We then hold all original footage on our storage facility.
Film for web
Corporate
Internal Communication Film
Product
Training