Whaoo! Sampling at Chessington World of Adventures
Date: 21/03/22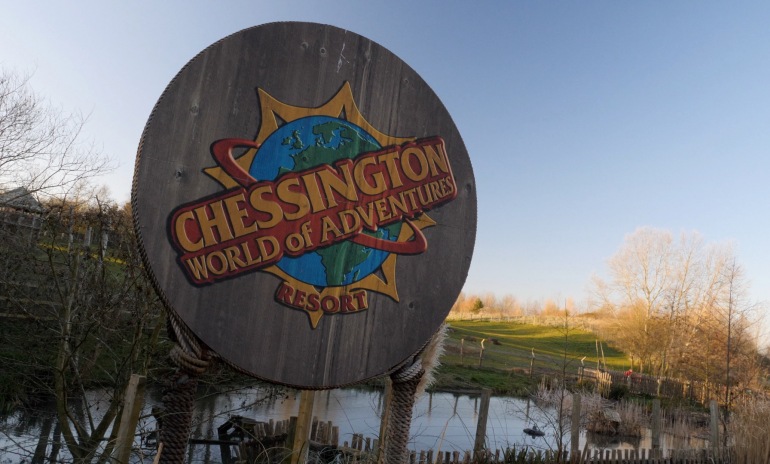 Bringing Marketing To Life
With Whaoo! Noise successfully proved our ability to lift marketing off the page and screen and bring it to life in the community. We took the brand directly to the consumers in an interactive, exciting, and engaging way, creating the perfect synergy between the Whaoo! brand personality and Chessington World of Adventures.
In just one weekend, we distributed thousands of product samples and directly engaged with hundreds of families. This not only created positive brand associations over the weekend, but also added significantly to the client's database for further direct marketing.
An Epic Adventure
The Whaoo! Adventure Trail at Chessington World of Adventures brought the brand to life by taking participants on a tour of real-life versions of the Whaoo! Brand's animal cartoon characters. This was achieved using a digital marketing strategy by creating a digital expedition guide and QR codes at the appropriate exhibits. As the participants scanned the QR code, their digital guide would come to life, adding colour and fascinating facts to the page.
The Whaoo! sampling event promoted a healthy lifestyle, covering approximately 4,000 steps and 3 km. It also burned more calories (190kcal) than the free product (150kcal), underlining its position as a healthy snack. It was also designed to be engaging and educational, with fun facts (approved by zoologists), jokes and challenges to demonstrate the brand's commitment to fun filled snacking.
Animal Magic
Chessington World of Adventures was the perfect match for the Whaoo! sampling event. Not only does the park contain most of the animals used in the iconic cartoon Whaoo! branding for the product, it also has a very similar target audience. Chessington's primary customers – families with children aged 6-12 – and secondary customers – families with pre-school children, were a perfect match to the brand's demographic.
What's more, the Whaoo! sampling event was the perfect match for Chessington, as their senior brand manager, Olivia Drake, explains:
"Noise totally understood the synergies between our brands and how they could deliver a memorable experience to our guests which complimented the Chessington brand perfectly. A key factor in working with brands and agencies is to ensure we offer added value to our guests – which is absolutely what the team delivered with a creative and fun-filled experience for families on their day out."
Whaoo! Book Club
Everyone who registered and took part was invited to the Whaoo! photobooth at the end of their adventure, where they could create their own personalised cover for their digital book.
Participants who completed all 11 pages were entered into a draw to win a range of other Adventure Trail prizes, including binoculars, books, stationery sets and unique VIP giraffe feeding experiences that they will never forget.
A Complete Package
Noise created and delivered every step of the promotion, from the website design and programming of the interactive digital books, to providing friendly, fun event staff as 'Whaoo! Rangers" to deliver the experience on the activity days. Noise also managed the email follow-up campaign, delivering a clean, opted-in database of new customers for the brand.
Noise supported the sampling promotion with engaging social media activity, on both the Whaoo! and Chessington World of Adventures channels, generating interest and engagement ahead of the event and as the weekend unfolded. This further encouraged visitor numbers and campaign participation.
Noise raised awareness of the Whaoo! brand with their key target audience, generating positive associations with the product and its brand characters. We distributed thousands of free samples and interacted with hundreds of families in a fun and engaging way. We built the brand image as one of fun and excitement for kids, as well as being healthy, practical, and positive for parents.
Both the client and our hosts were impressed with Noise's professional end-to end handling of the promotion, with Chessington senior brand manager, Olivia Drake, commenting that: "John and the team at Noise Agency executed an engaging and interactive activation at Chessington in partnership with their client Whaoo! which completely exceeded our expectations. The whole team were an absolute pleasure to work with, start to finish. we wouldn't hesitate to work with them in the future!"
To find out more about our sampling events, digital marketing and other marketing services, take a look at our services page or contact us on 01524 68446 or alternatively email talk@noise.agency.
0 Comment
---