O2 Events Management Portal
Date: 24/10/22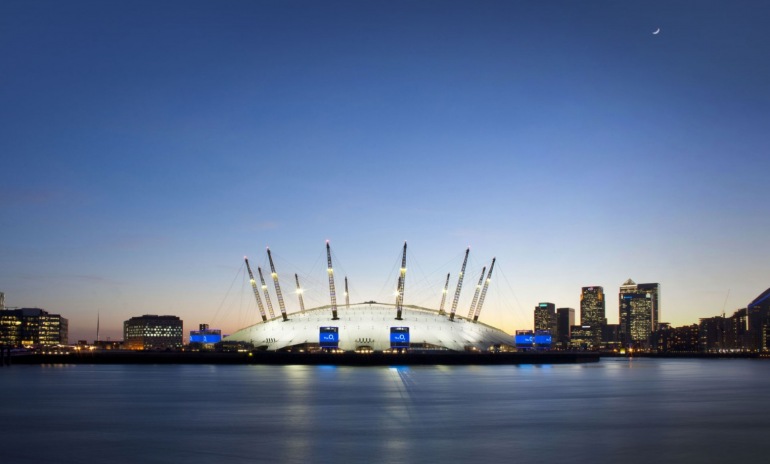 The O2 Arena is the second largest music venue in the UK and the busiest in the world in terms of ticket sales. It plays host to almost all major tours, as well as sporting events and a wide variety of other entertainment.
Johnson Controls has reserved an exclusive, executive suite at the venue in order to provide key client hospitality. This includes catering and allocated parking at the venue.
As the digital and marketing partner of Johnson Controls, Noise Agency were tasked with programming a bespoke website design system to streamline the booking process, enhance communications within the sales team and ensure the VIP status of every booking.
No Existing Solution
While the concept of providing first-class corporate hospitality was clear, the practicalities were not so simple. With over 100,000 employees in 150 countries, serving over 4million customers around the world, there was significant demand for use of Johnson Controls' O2 suite, creating serious logistical challenges, including:
Coordinating which events were available

Assessing the suitability of booking requests

Facilitating a multi-level approval process

Checking client catering preferences and dietary requirements

Ensuring everything is in place for true a VIP experience

Post-event tracking to analyse the added value of each booking
There was no current system in place, either within the company, or available externally, which would streamline and automate the process. This meant that there was a significant lag between requests and confirmations, and considerable admin that had to be manually coordinated to ensure that events went as planned and delivered the desired impact, both for the client and the company.
Experience And Expertise
Noise has a reputation for thinking outside the box and creating innovative solutions. This is combined with an industry leading bespoke website design and programming capabilities to bring those solutions to life. Johnson Controls asked us to use these skills to use their portal development skill to create an intuitive online booking portal for their O2 suite. They requested a solution that would streamline booking requests and approvals, improve communications at every stage and automate as much of the process as possible, all without losing the personal touch that is so essential to delivering a VIP experience.
A Simple, Streamlined Solution
The Noise digital team created an easy to use online booking portal development that significantly reduced both the administration required and the time taken to request a booking for the Johnson Controls' O2 suite. The system automated a number of key functions, including:
Updating event listings with details and pictures direct from the O2 site

Providing a simple booking request portal for sales managers

Email prompts for GMs and Sales Directors to speed up approvals

Online management of catering and parking for approved bookings

Real-time notification of event cancellations
The system allowed Sales Directors to create and update user information, inviting new users quickly and easily, from anywhere in the world, via an invite dialog box, which then takes care of everything on their behalf, from email invites to password provision.
Tracking Success
The Johnson Controls' O2 suite booking system was designed to link in with the company's Salesforce sales tracking system. This allows them to track the impact of O2 suite provision for individual clients and companies, monitoring the added value of this VIP hospitality for the business and ensure that they are getting the very best return on their investment.
Introducing The Portal
To introduce the portal, and to ensure that all users gained maximum benefit from the new streamlined system, Noise produced a digital Booking Manual. This was distributed to all current users and made available for new users via the FAQ section of the booking portal.
The Result
Having made the investment in an O2 Corporate suite, it is vital that Johnson Controls capitalises on this by providing select clients with a personalised VIP experience. The new online booking portal ensures that this happens in the most efficient and effective way.
The new system has met all of our client's requirements, coordinating success for their corporate hospitality in a way that was not possible with any other system.
To find out more about our portal development, website design and other marketing services, take a look at our services page or contact us on 01524 68446 or alternatively email talk@noise.agency.
0 Comment
---