Going The Extra Mile To Support Ukraine
Date: 29/09/22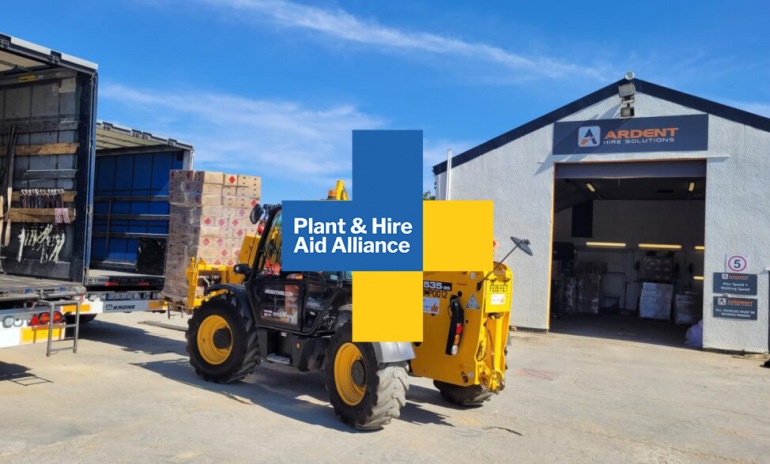 Recently, Noise Agency was approached by the Plant & Hire Aid Alliance to create a new website design to promote their vital work in providing aid to the people or war-torn Ukraine.
We were more than happy to help this fantastic effort, free of charge. Our talented team created a website design that not only explains the vital humanitarian work being done by the Alliance, but also encourages businesses across the UK and around the world to get involved.
The Alliance has already provided over 30 tonnes of food and 50 tonnes of medical supplies, and it has raised over £40,000. Noise has also contributed to the Alliance's mattress appeal, which has so far donated over 1100 mattresses to people who have been forced to flee their homes with nothing more than what they could carry with them.
One of the founders of the Alliance is Ardent Hire Chief Executive Jeremy Fish. He has already led one convoy of aid to the distribution centre, based in Kosice, Eastern Slovakia. From here, Rotary International are sending essential aid right across Ukraine, to families who have lost their homes, their businesses and all too often, their loved ones. A second convoy is scheduled for the 16th October, delivering even more aid to Ukraine.
"The scale of the humanitarian crisis is huge," explains Jeremy. "Millions of Ukrainians have lost even the basics of life that we all take for granted, such as food, shelter and medical supplies. By joining together, in partnership with Rotary International, I believe that the hire industry can make a small but significant difference to these people's lives.
"We welcome any contributions from our hire industry colleagues, and those who work with them, to enable us to continue with this vital work".
To find out more about the Plant & Hire Aid Alliance, to make a donation, or to get involved in the next convoy, heading out on October 16th, visit the website today or contact ukraine@ardenthire.com.
To find out more about website design and other marketing services, take a look at our services page or contact us on 01524 68446 or alternatively email talk@noise.agency.
0 Comment
---